With the threat of terrorist attacks a reality for the UK and beyond, as a nation we are constantly developing the capabilities to maximise resilience against them.  Similarly with the number and sophistication of threats to our cyber infrastructure we look to develop strategies and solutions to mitigate them. And as with the rest of Europe the EU GDPR becomes mandatory in May 2018 so organisations have much work to do to become compliant.
The depth and breadth of Say's security expertise and experience means that we understand the challenges that face businesses and consumers and have our finger on the pulse of emerging security directives and legislations. By being immersed in the industry we have the media relationships to enable us to develop impactful campaigns that change behaviours to drive buying decisions.
Primary Contact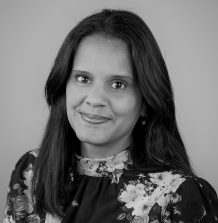 UK - GERALDINE FERNANDEZ - LONDON
With 15 years' PR and comms experience Geraldine is well versed in devising strategies and deploying high octane plans for organisations within the B2B and B2C markets. Having worked within security PR and comms for the past 7 years she is able to give clients strategic counsel with the net result of developing compelling comms programmes.
Contact
Address:
Tuition House,
27 -37 St George's Road,
London,
SW19 4EU
United Kingdom
Phone: +44 (0) 20 8971 6400
E-mail: hello@saycomms.co.uk
Website: www.saycomms.co.uk